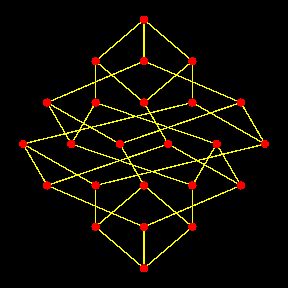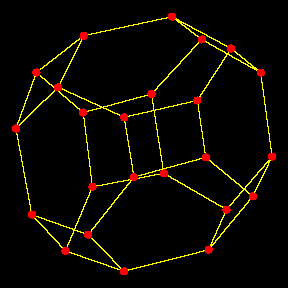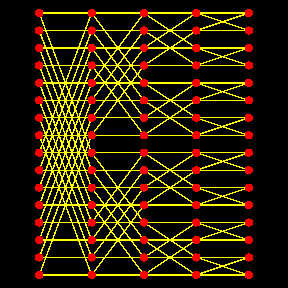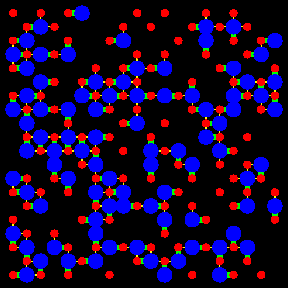 Graphs in Combinatorica.
Here is more about Combinatorica.
Sriram Pemmaraju
Coordinates:
101 G McLean Hall, Department of Computer Science, The University of Iowa, Iowa City, IA 52242-1419
319 353 2956 (voice), 319 335 3624 (fax)
sriram-pemmaraju@uiowa.edu
Research:
Broadly speaking, my research area is theoretical computer science. More specifically, my research interests are in distributed algorithms, approximation algorithms and combinatorial optimization, and combinatorics and graph theory.
Recently, I have become interested in models and algorithms for social networks and am part of the Computational Epidemiology Group at Iowa.
Recent Publications:
Super-Fast Distributed Algorithms for Metric Facility Location
with Andrew Berns and James Hegeman, ICALP 2012.
Building Self-Stabilizing Overlay Networks with the Transitive Closure Framework
with Andrew Berns and Sukumar Ghosh, SSS 2011 (best paper).

Distributed graph coloring in a few rounds

Modeling and estimating the spatial distribution of healthcare workers

Rapid randomized pruning for fast greedy distributed algorithms
Recent Talks:
Finding Facilities Fast, ICDCN 2009, Hyderabad India, Jan 2009.
Randomized Coloring with Symmetry Breaking, MPII, Saarbrucken Germany and ICALP 2008, Reykjavik Iceland, July 2008.
Geometric Embeddings of Unit Disk Graphs, Johns Hopkins University, Baltimore, and Virginia Tech, Blacksburg, April 2008.
Current Students:
Andrew Berns, James Hegeman, Mauricio Monsalve, Vivek Sardeshmukh

Graduated Students:
Don Curtis (2011, Coe College), Saurav Pandit (2010, Notre Dame University), Imran Pirwani (2008, Apple Inc), Kevin Lillis (2008, St.Ambrose University), Rajiv Raman (2007, TRDDC, Pune India).

Here is a more detailed description of my research including information about my students and my papers.

Current Teaching (fall 2012):

Here are more details of some of the classes I have taught in the recent past.

Other Activities:


Back to the departmental homepage.