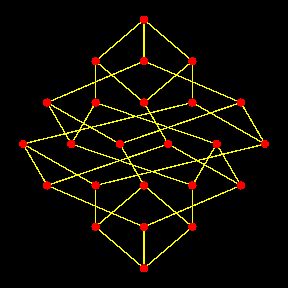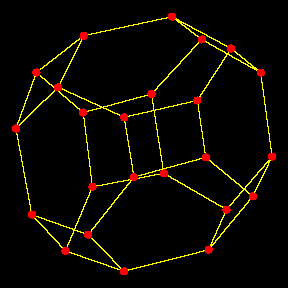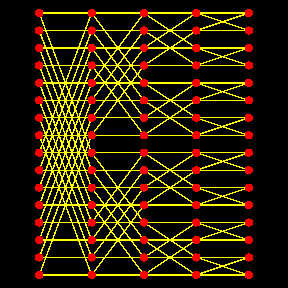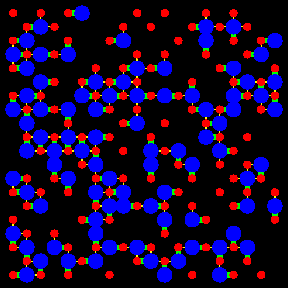 Graphs in Combinatorica.
Here is more about Combinatorica.
Sriram Pemmaraju
Coordinates:
101 G McLean Hall, Department of Computer Science, The University of Iowa, Iowa City, IA 52242-1419
319 353 2956 (voice), 319 335 3624 (fax)
sriram-pemmaraju@uiowa.edu
Office Hours:
1:30-2:30 M, 10:30-11:30 W, 2:00-3:00 F (and by appointment).
Research:
Broadly speaking, my research area is theoretical computer science. More specifically, my research interests are in distributed algorithms, randomization, approximation algorithms and combinatorial optimization, and combinatorics and graph theory. I am part of the Algorithms Research Group at Iowa. Recently, I have become interested in models and algorithms for social networks and am part of the Computational Epidemiology Group at Iowa.
Recent Publications:
Brief Announcement: Using Read-k Inequalities to Analyze a Distributed MIS Algorithm
with Talal Riaz. Thirty-fifth Annual ACM SIGACT-SIGOPS Symposium on Principles of Distributed Computing (PODC 2016), July 2016. Full paper at arxiv.
Lessons from the Congested Clique Applied to MapReduce
with James Hegeman, Theoretical Computer Science, December 2015. (Invited paper from SIROCCO 2014).
Improving risk prediction of Clostridium Difficile Infection using temporal event-pairs
with Mauricio Monsalve and Philip M. Polgreen. IEEE International Conference on Healthcare Informatics 2015 (ICHI 2015), Oct 2015.
Toward Optimal Bounds in the Congested Clique: Graph Connectivity and MST
with James W. Hegeman, Gopal Pandurangan, Vivek B. Sardeshmukh and Michele Scquizzato. Thirty-fourth Annual ACM SIGACT-SIGOPS Symposium on Principles of Distributed Computing (PODC 2015), July 2015.
Sub-logarithmic distributed algorithms for metric facility location
with James W. Hegeman. Distributed Computing, April 2015. (Combines papers that appeared in ICALP 2012 and DISC 2013)
Do Peer Effects Improve Hand Hygiene Adherence among Healthcare Workers? with Mauricio N. Monsalve, Geb W. Thomas, Ted Herman, Alberto M. Segre, and Philip M. Polgreen. Infection Control and Hospital Epidemiology, Vol. 35, No. 10, Oct 2014, 1277–1285.
Near-Constant-Time Distributed Algorithms on a Congested Clique
with James W. Hegeman and Vivek B. Sardeshmukh, 28th International Symposium on Distributed Computing (DISC 2014). Full paper at arxiv.
Brief Announcement: Super-Fast t-Ruling Sets
with Tushar Bisht and Kishore Kothapalli, Thirty-third Annual ACM SIGACT-SIGOPS Symposium on Principles of Distributed Computing (PODC 2014).
See my dblp page for a longer list of publications.

PhD Students:
Current: James Hegeman, Talal Riaz, Shreyas Pai.
Former Students: Vivek Sardeshmukh (2016, Cadence Design Systems, San Jose), Mauricio Monsalve (2015, Post-doc at CIGIDEN), Andrew Berns (2012, U of Northern Iowa), Donald Curtis (2011, Google), Saurav Pandit (2010, Authenticated Digital NYC), Imran Pirwani (2008, Apple Inc), Kevin Lillis (2008, St.Ambrose University), Rajiv Raman (2007, IIIT Delhi).
Current Teaching (fall 2016):
Here you can find course pages of classes I have taught since 2001.
Other Recent Activities:

And one more thing...
I am the Director of Graduate Studies for the Department of Computer Science. Visit the Graduate Programs pages to learn more about the graduate degrees (PhD and MCS) offered by the Department of Computer Science at the University of Iowa.
Back to the departmental homepage.